Dr. 'Afa Vaka to be bishop of Vanua Levu and Taveuni in Fiji and Henry Bull elected bishop for Tonga
Archbishop Winston Halapua, the diocesan Bishop of Polynesia, says he is "more than delighted" to make the announcement of two new bishops. Revd Dr 'Afa Vaka will become the first bishop of the newly-constituted episcopal unit of Tonga – and Archdeacon Henry Bull is to be the next bishop in Vanua Levu and Taveuni in Fiji.
Revd 'Afa Vaka's election as Tonga's first constitutionally-mandated bishop is the fulfilment of long-held desires among Anglicans in Tonga for a greater level of autonomy within the Diocese of Polynesia. His election follows the decision taken by the Diocese of Polynesia synod in May to establish the Archdeaconry of Tonga as an episcopal unit.
Having a bishop of Tonga's own, says Bishop-elect 'Afa, puts the Anglican Church "up on another level." That new and more visible position will bring recognition, he says – and mean a great deal to faithful Tongan Anglicans who live in the world's only constitutionally-Methodist monarchy. "For us," he says, "it's like a flower blooming. Or a bird that has begun to fly.'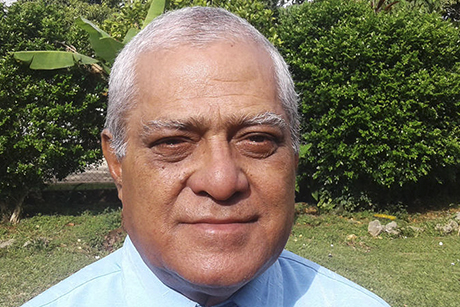 Revd 'Afa Vaka comes from a family with deep Anglican roots – four members of the Vaka family have been ordained priest and two more will be soon. He is a man who has remade himself over and again: as a builder, teacher, principal and a priest.
After graduating from St Andrew's High School (Tonga's Anglican college) as head boy in 1970, he immediately returned to help out as a volunteer woodwork teacher – and was there for 32 years until he stepped down as principal.
Along the way, he'd picked up formal qualifications in woodwork and industrial arts – he set up an industrial arts department at the school – and a Bachelor of Education from the University of the South Pacific. Revd 'Afa's building skills were there for the wider church, too. When Cyclone Isaac struck Tonga in 1982, for instance, he helped rebuild Holy Trinity Anglican Church in the Ha'apai group of islands.
In the late 1980s St Andrews was going through a grim time: numbers had dropped below 200, and the school was in imminent danger of foundering, or being taken over by the Government. The school's Board of Governors then asked 'Afa, as acting principal, to further trim salary costs by cutting two teachers from its already-stretched 13-member staff.
But 'Afa and his wife Seini felt those moves would torpedo the morale of the remaining teachers. So they hatched a plan: Seini would head to the USA to work as a live-in caregiver – and she'd send a chunk of her wages to 'Afa. 'Afa', in turn, would pay his principal's salary to the two staff whose jobs were in jeopardy.
'Afa and Seini battled on in this way for five years, with 'Afa serving not only as principal, but also caring single handedly for their five young children. The school has come back from the brink, too – today the roll is over 400, and its Anglican character is intact.
He'd long felt the call to ordained ministry, and in 2003 he took up a scholarship to St John's College in Auckland and was ordained to the priesthood in New Zealand. On his return to Tonga in 2006 'Afa was appointed Enabler for the Anglican Training Centre, where he oversaw ministry training and formation for clergy and lay leaders, and set up a Nuku'alofa-based programme for at-risk youth. Since 2010 he's served full-time as priest-in-charge of St Barnabas Church in Mataika.
Archbishop Winston says that Bishop-elect 'Afa has a zeal and passion for evangelism – which he expresses in innovative ways. For the last two years, for instance, Revd Afa has broadcast weekly sermons on Tongan radio – "and in this way," says Archbishop Winston, "he connects to the people in the hospitals, and remote areas."
He's not afraid to preach in hostile places, either. For years, Tonga has been plagued by outbreaks of violence after school rugby matches. 'Afa's response? He's fitted a loudspeaker to the roof of his car, and had the words: 'mobile pulpit' sign-written on his car doors. He regularly heads out into the highways and byways to spread the word – and when trouble breaks out between the schools, Bishop-elect 'Afa steers straight onto the front line, grabs his microphone, and begins preaching.
"My heart is warm," says Archbishop Winston. "I can't think of any other bishop in the world who would do that. "But that's 'Afa. I salute him."
Vanua Levu and Taveuni's new bishop-elect is a kailoma, a Fijian word for a person from families which descend from the first European settlers and iTaukei (Indigenous Fijian) women.
In Henry Bull's case, those connections are very close: his father is an Australian, and his mother was the daughter of a Chinese father and an iTaukei mother. Henry grew up in and around Dreketi, in the remote interior of Vanua Levu, Fiji's second island. Lots of people born in that territory leave, never to return – but the three years Henry spent at St John's College from 2006 to 2008 were the longest he's ever spent away from his home turf. He can't wait to get back to Holy Cross Dreketi, which is the church he helped build and which is recognised as one of the most vibrant in the diocese.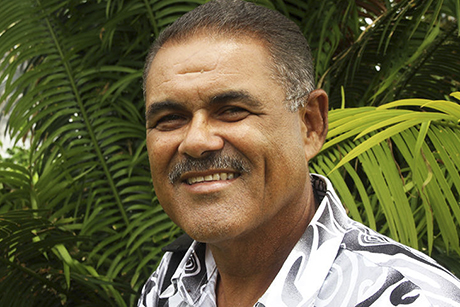 His love of his people, and that territory, is such that he's asked Archbishop Winston if he can base himself there as a bishop. "I praise God for that," says Archbishop Winston. "That's what we mean when we say: Moana leadership. Be a leader in your own context."
He says Henry's election is crucial "because we don't have any specialists in rural ministry: leaders who can speak with a deep, deep heart of love to the seafarers, to the coastal fishing people and to the lonely people in the interior.
"Henry has such a big heart – and I just love the fact that he's going to be a bishop, so people can see a bishop who models that love."
Leaving school at 15, Henry signed on with Bull Brothers, the logging and sawmilling company his Australian grandfather had established, and headed into the bush. It was in the logging camp that he had an encounter that changed everything for him. "There was this brother… He was a very good country singer, and in the evening he'd join us around the kava bowl. He would sing to us. Then he started telling us stories from the Bible…I just wanted to know more about this wonderful God and what Jesus did for me."
Years later, after a serious accident with a chainsaw, he renewed and deepened his faith. In those days, whenever opportunity arose, he'd grab his guitar and sing, share his testimony, lead meetings and pray for people in their homes and in 1991 was licensed as a lay evangelist.
In the 1990s, Henry – who was a director of Bull Bros by now – led the building of the Church of the Holy Cross. In 1998 he was sponsored to attend a missions' conference in London, and that's when he sensed God was calling him to quit his job, and move into full-time pastoral ministry.
Henry was ordained to the priesthood in 2000, made an archdeacon in 2008 – and as bishop, he'll be guided by the Church of the Holy Cross mission statement: "The church understands total ministry as a people gathered to be a ministering community, rather than a community gathered around a minister."
"I say to people: 'please, when I become a bishop, please, don't put me on a pedestal – because you'll destroy me.' It's not about me. I'm just there for leadership."
"In my time as bishop," he says, "my dream is to see each person know the love of God. Because in my life, I've seen that it's only when we understand how much love God has for us… it's only then that we can reflect that love. We love because he loved us first."
Henry is married to Alumita. They have four children, adopted another two – and over the years, they've opened their home to dozens more.