A national service to celebrate pilgrimage to St Davids takes place this month.
The Archbishop of Wales, Andrew John, will lead a service at the Cathedral to celebrate the life of Wales' patron saint, St David, on the 900th anniversary of his international recognition and that of St Davids as a place of pilgrimage.
In 1123 St Davids was granted a privilege from Pope Callixtus II in Rome who declared that two pilgrimages to St Davids were equal to one journey to Rome. Though pilgrims had been travelling to St Davids from the time of Dewi Sant himself in the 6th Century, this led to increasing numbers making their way to St Davids to pray at the Cathedral. Today the Cathedral is still a renowned pilgrimage centre and is visited by hundreds of thousands of people every year.
The bilingual service is part of a year-long series of events to mark the anniversary. It is taking place on July 25, which is the Feast of St James, the patron saint of pilgrims. It will be attended by all the Church in Wales bishops, as well as representatives of other churches, faiths and organisations across Wales.
Guests will be welcomed to the Cathedral as pilgrims on life's journey. As they take their seats, the choir will perform the premier of a commissioned piece of music, called Cyfod Bererin (Rise Pilgrim), by Welsh composer Meirion Wynn Jones with words by the Dean of St Davids, Dr Sarah Rowland Jones. Later in the service, the choir will sing The Pilgrimage, by Welsh composer Neil Cox, which was also commissioned by the Cathedral and first performed earlier this year (see below for details).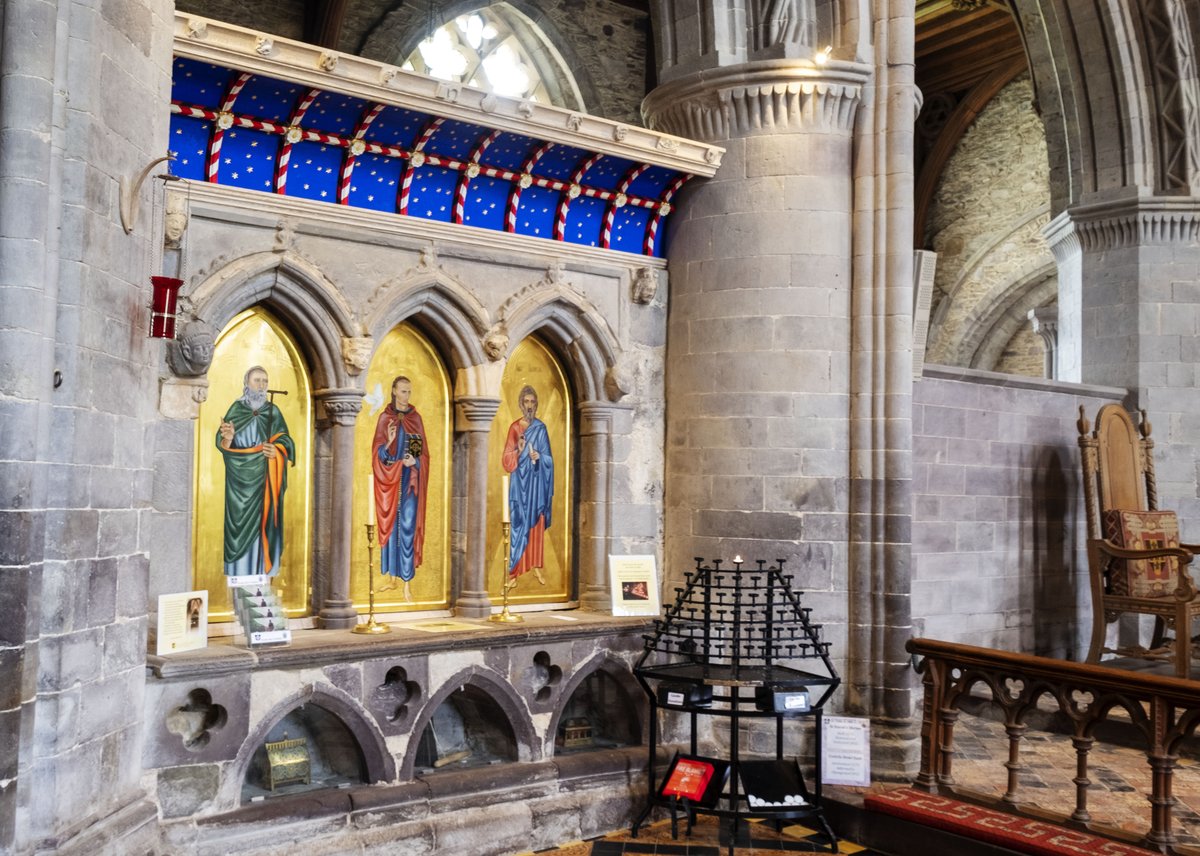 The service, which starts at 3pm, will conclude with a blessing of St David's Shrine.
The Dean of St Davids, Dr Sarah Rowland Jones, says, "We are looking forward immensely to welcoming people from far and wide for this special anniversary service which marks the high point in our year of celebration for St David. We will give thanks for a man who continues to inspire pilgrims after 900 years of international recognition. His teaching –'Byddwch lawen, cadwch y ffydd, a gwnewch y pethau bychain – be joyful, keep the faith, and do the little things' – remains a powerful moral compass for people of all faiths and none, particularly as we seek our way through life's uncertain times.
"Pilgrimage – journeying with spiritual intent to a sacred space – has again surged in popularity, and for good reason. Outer journeying stimulates inner journeying of the spirit, and can help mental and physical health too. It seems Covid has only increased our desire for greater connectedness with ourselves, our creation, and Creator.
"People coming to St Davids so often find themselves profoundly touched by being in this sacred space. In medieval times the Shrine offered pilgrims a particular focus, and today we point out that the Shrine, like Saint David himself, should be seen less as the destination, but rather as a signpost encouraging us closer to Dewi's God and ours."
Pilgrimage Weekend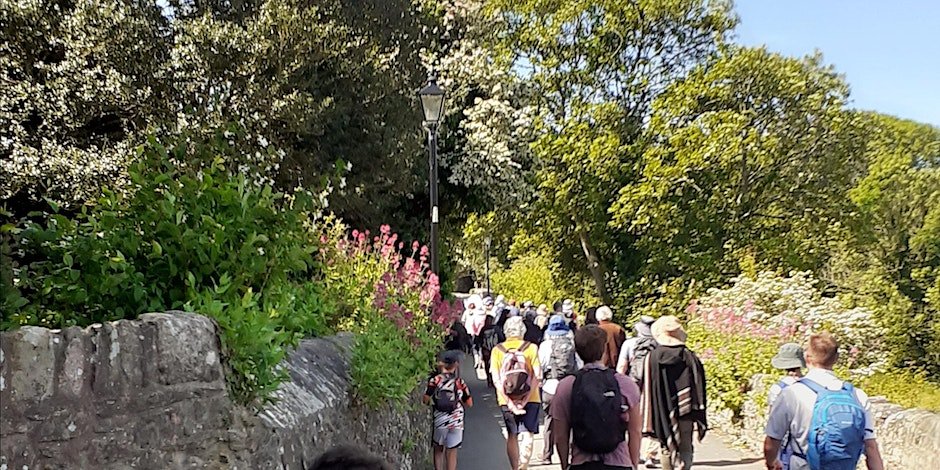 Other events to mark the anniversary include a weekend of pilgrimage, ahead of the service. There will be a re-enactment of pilgrims coming from the sea to the Cathedral to give thanks for their survival through battle. A flotilla of boats will welcome the Freemen of Gwent Re-enactment Group as they sail into Porthclais Harbour on July 22 at 11am.
The following day, on July 23, a team of guides will lead a special walk tracing the footsteps of pilgrims and saints through the ages, telling stories associated with these pilgrim places. The day will culminate with a service at the Cathedral where walkers will be joined by those who have made a pilgrimage around the cathedrals of Wales in classic cars.