A terrorist organisation
In March 2009, video footage emerged of George Galloway arriving in Gaza, where he handed over an undisclosed sum of money to the leadership of Hamas. Mr Galloway had raised funds for Hamas via a charity he'd set up named Viva Palestina.
Hamas is committed to the destruction of Israel. Its military wing was designated as a terrorist group by the European Union in December 2001, and its political wing received the same designation in 2003. Mr Galloway was, by his own admission, defying EU sanctions by transfering funds to Hamas.
Stephen Sizer's attempt to divert church funds
In November 2009, Stephen Sizer [shown here with George Galloway] attempted to divert hundreds of pounds from the Christ Church Virginia Water missions fund to Viva Palestina. Dr Sizer closely follows news connected with Israel and Palestine and is personally acquainted with George Galloway. He would have known that those church funds would most likely have been channelled by Viva Palestina to Hamas. This proposal was subsequently withdrawn, following opposition from another staff member.
Request for confidentiality
The above information was brought to our attention in 2012. We subsequently shared it by email [the link shows the relevant extract of that email] with the steering committee of the South East Gospel Partnership, an organisation to which Christ Church Virginia Water is affiliated. The SEGP was chaired at that time by Rev William Taylor, the influential rector of St Helen's Bishopsgate in central London. We told Rev Taylor that a member of CCVW was prepared to speak with him on the phone about the matter. We also told Rev Taylor, at the request of that church member, that this information was strictly confidential and not to be divulged to Stephen Sizer.
Failure to act
Despite the strict request for confidentiality, Rev Taylor copied the entire correspondence to Stephen Sizer himself, thereby revealing the identity of the whistleblower from CCVW and causing inevitable difficulties for him. He also stated that he saw "no justifiable grounds for breaking gospel partnership with Stephen" – a position he still maintains today.
We had supplied Rev Taylor with well-substantiated allegations of an attempt to divert mission funds to an organisation closely associated with Hamas. What possible reason could he (and the rest of the SEGP steering committee) have had for failing to act against Dr Sizer, the leader of a SEGP church? Unfortunately, we cannot answer that question, because neither Rev Taylor nor any other committee member has ever responded to our requests for an explanation. The committee also refused to reply when a group of evangelical leaders also requested an explanation. The members of the committee at that time were – in addition to Rev Taylor – Brian O'Donoghue, Iain Broomfield, Richard Coekin, Charles Dobbie, Trevor Archer, Simon Smallwood, John Ross, and Nick McQuaker.
Stephen Sizer
Three years later, the Church of England publicly disciplined Dr Sizer for posting links to antisemitic websites. (This was something else that the SEGP committee had been told about and had chosen to ignore; the image below, from one of the websites Dr Sizer promoted, was shown to the SEGP committee in 2012.) In a statement about Dr Sizer's conduct on 9 February 2015, the Bishop of Guildford said he was 'hugely sorry for the hurt which has been caused to members of the Jewish community.' During the final months of Dr Sizer's pastorship at Christ Church Virginia Water, he was banned by Guildford Diocese from all preaching, teaching, leading of services, and social media activity.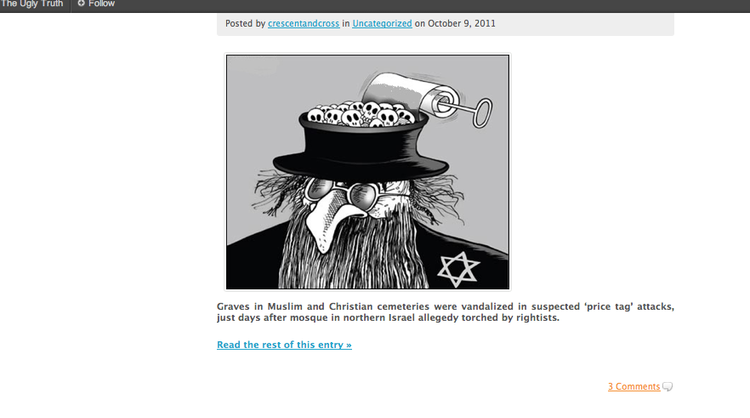 Dr. Sizer now directs an organisation called Peacemaker Trust. Since leaving parish ministry, his antisemitic activity has continued. As recently as September 2021, he republished a book insinuating that Israel was involved in 9/11, something he had first insinuated in 2004.
Christ Church Virginia Water has never apologised to the Jewish community for its former leader's conduct. Since Dr Sizer left CCVW, the church has donated at least £6,600 to Peacemaker Trust, which has also featured twice as 'mission of the month' in the parish magazine. The South East Gospel Partnership has never sought to hold CCVW to account for its ongoing support of Dr Sizer, nor has it ever apologised to the Jewish community for failing to take disciplinary action in response to the warnings about him.
A wall of silence
We wrote about the Stephen Sizer scandal in July 2020, referring to William Taylor as 'the Chairman of the South East Gospel Partnership' (see section 7(b) of this Medium post). There was no response from William Taylor himself or from anyone else at St Helen's Bishopsgate.
We highlighted William Taylor's conduct again in this blog post of April 2021, this time mentioning him by name. In May, another church leader brought this blog post to the attention of the St Helen's church wardens, pressing them to investigate. Any such investigation would require the church wardens to contact us to ask for a copy of the relevant correspondence. Neither of us has heard anything from the church wardens, who have seemingly attempted to conceal the allegations.
We again highlighted William Taylor's conduct in sections 7(b), (f) and (g) of this open access, peer-reviewed academic journal article, which was published in the summer of 2021. This too has received no response, either from William Taylor or from anyone else at St Helen's Bishopsgate.
Summary
If you are a Christian, can you imagine your pastor attempting to divert your church's mission funds to an organisation known to be closely associated with a terrorist group? And if your pastor, for some reason, did attempt this, can you imagine a senior evangelical leader failing to take any disciplinary action when notified – and instead deliberately revealing the whistleblower's identity to the pastor himself? And if the wardens of that senior leader's own church were notified of his conduct, can you imagine them refusing to investigate?
As unlikely as it may seem, all of the above has in fact happened. We consider that the ongoing Sizer scandal demonstrates the same culture of secrecy and lack of accountability within British conservative evangelicalism that produced the Smyth and Fletcher scandals.
We invite the wardens and trustees of St Helen's Bishopsgate to explain why they have not investigated Rev Taylor's conduct in relation to the Sizer scandal. We earnestly hope that the inactivity and silence of these officials will end, so that the Sizer scandal won't spread from the SEGP to St Helen's Bishopsgate itself.
A big part of the racism scandal that has engulfed English cricket is the failure of Yorkshire County Cricket Club to respond properly to credible allegations. We believe the same can be said of the SEGP and, increasingly, St Helen's. Yorkshire CCC is finally taking steps to address its earlier failings, but British evangelicals have thus far failed to do likewise. Surely it cannot be right for Yorkshire County Cricket Club to have a higher standard of morality than the kingdom of God?
Rev Nick Howard, Pastor, Good Shepherd Anglican Church, New York City
James Mendelsohn, Senior Lecturer, UWE Bristol Law School